German Army Classic Marine Colani Pea Coat
Colour: Navy
This fashionable and comfortable marine colani pea coat provides perfect protection against wind and cold. It features six double-breasted button closure, convertible collar and wide lapels, as well as two side pockets, two inside pockets and a large buttons with anchor motif. Moreover it is completely lined with warm quilted lining.
Double-breasted button closure
Stand up colar
Wide lapels
2 front hand warmer pockets
Inside pocket
Polyester quilted lining
6 large anchor design gold buttons
Back slit
Upper: 70% wool, 30% Viscose
Lining: 100% polyester
Filling: 100% polyester, 80g/qm
Manufacturer: Mil-Tec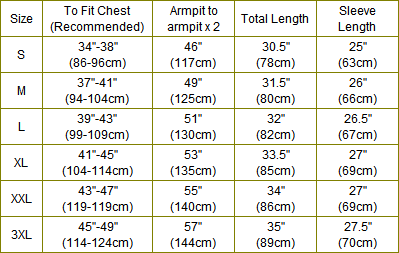 All the actual measurements given on the site as "armpit to armpit x 2" refer to the measurements of the garment and not the size it will fit.
The best way of checking if an item will fit is to measure a similar garment you have which fits well and compare the measurements.
When we give the "Armpit to armpit x 2" on an item it is measured directly at the top of the side seams (armpit to armpit) laid flat, then the measurement is doubled, giving the circumference.
If we state that an item is labelled "to fit xx" / XXcm" please check this against your own measurements.