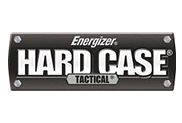 Energizer Hard Case Tactical Lights
Energizer Hard Case Tactical offers top quality, multi-functional and almost indestructible helmet lights and swivel lights for military and law enforcement personnel around the globe. Durable and versatile Energizer flashlights go with revolutionary LED technology, discrete switches, infrared and strobing IR for Identification, friend or foe (IFF), and are powered by lightweight, dependable and long lasting AA Energizer Ultimate Lithium batteries. All these critical features help tactical operators on daily basis and are available now for all customers at Military 1st.
Read More...
Sorry there are no items in this category.