Mil-Tec Lightweight Smock
Colour: Olive
This comfortable and lightweight smock is made of quality Ripstop material and features a high collar with integrated hood, and a sturdy, 2-way front zipper with button flap and Velcro strip. The adjustable hood with drawstring has a built-in wire holder that allows shaping it over the mouth if required, while the zipper allows the jacket to be closed over the neck.
Moreover the parka goes with two chest pockets with flaps, button closure and integrated D-ring inside, two large breast pockets with zippers, one see-through breast pocket with zipper, four large patch pockets with button closure and integrated D-rings on the lower part of a smock, two pockets on both upper sleeves, two inside pockets with zipper and one large back patch pocket with buttoned closure. What it's more the smock goes with reinforced elbow patches with Velcro closure for padding (included), underarm pit zippers for ventilation, sturdy loops on the back and shoulders for attaching camouflage material and large Canadian type buttons for easy use with gloves.
Designed to provide perfect protection against wind and water, whatever the weather, this field parka is perfect choice for all sorts of outdoor activities such as airsoft, hiking, fishing or hunting.
High collar
Wired hood
Strong full-front zipper
2 chest pockets
2 breast pockets
1 see-through chest pocket
4 patch pockets
2 sleeve pockets
2 inside zip pockets
1 large back pocket
Slotted buttons
Adjustable Velcro cuffs
Velcro strip for name
Padded elbow patches
Drawstring waist and hem
Underarm pit zippers for ventilation
Loops on the back and shoulders
Material: 65% polyester, 35% cotton, Ripstop
Padding: 100% polyester
Manufacturer: Mil-Tec
We recommend that you purchase a size down from your normal size to ensure that you get a good fitted look. Please check the size guide.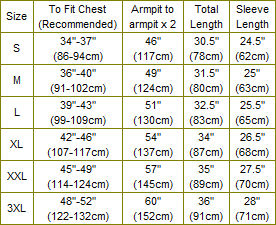 All the actual measurements given on the site as "armpit to armpit x 2" refer to the measurements of the garment and not the size it will fit.
The best way of checking if an item will fit is to measure a similar garment you have which fits well and compare the measurements.
When we give the "Armpit to armpit x 2" on an item it is measured directly at the top of the side seams (armpit to armpit) laid flat, then the measurement is doubled, giving the circumference.
If we state that an item is labelled "to fit xx" / XXcm" please check this against your own measurements.