Helikon ACU Combat Trousers
ACU Digital Camo
These sturdy and comfortable ACU trousers features Velcro pouches for knee pad inserts, two forward-tilted cargo pockets with elastic drawstring and Velcro, and two calf storage pockets with a Velcro closure on each leg. Presented quality combat trousers, a model highly popular both in the UK and worldwide, are suitable for general forces personnel and cadets. Ideal for airsoft and paintball enthusiasts or fishing and hunting.
Button fly
Two front hand pockets
Two rear button-down pockets
Two slanted cargo style pockets with concealed Velcro closure flap
Toggles on elastic shock cords for each leg pocket
Two lower leg pockets with concealed Velcro closure
Pockets with Velcro closure on each knee for padding
Reinforced seat for longer wear
Knee patch reinforcements
Internal waist adjustment cord
Internal drawstring tie bottoms
Belt loops
Material: Polycotton Ripstop (60% Cotton, 40% Polyester)
Manufacturer: Helikon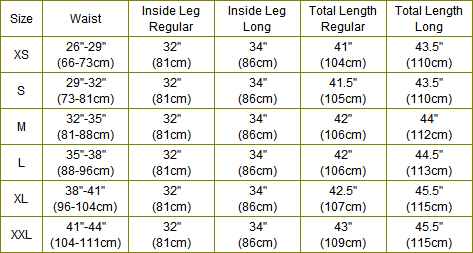 To ensure that you get the right size, we recommend that you measure your waist and compare your measurements with our size guide. Don't trust the size you read on the label of your jeans.
Instruction: Wrap the measuring tape around your waist, wherever you want the pants to button. Allow the measuring tape a little give in this area for movement.
W32 L32 - 'W' stands for 'Waist'; 'L' stands for 'Leg' and the numbers are measurements in 'inches'.