The Enchantments
Helikon Outdoor Tactical Pants Review
posted by Ryan Heck, Guest Editor on June, 11, 2018 in News tagged with news cargo trousers pants cargo pants apparel clothes helikon-tex outdoor tactical trousers helikon military1st combat trousers clothing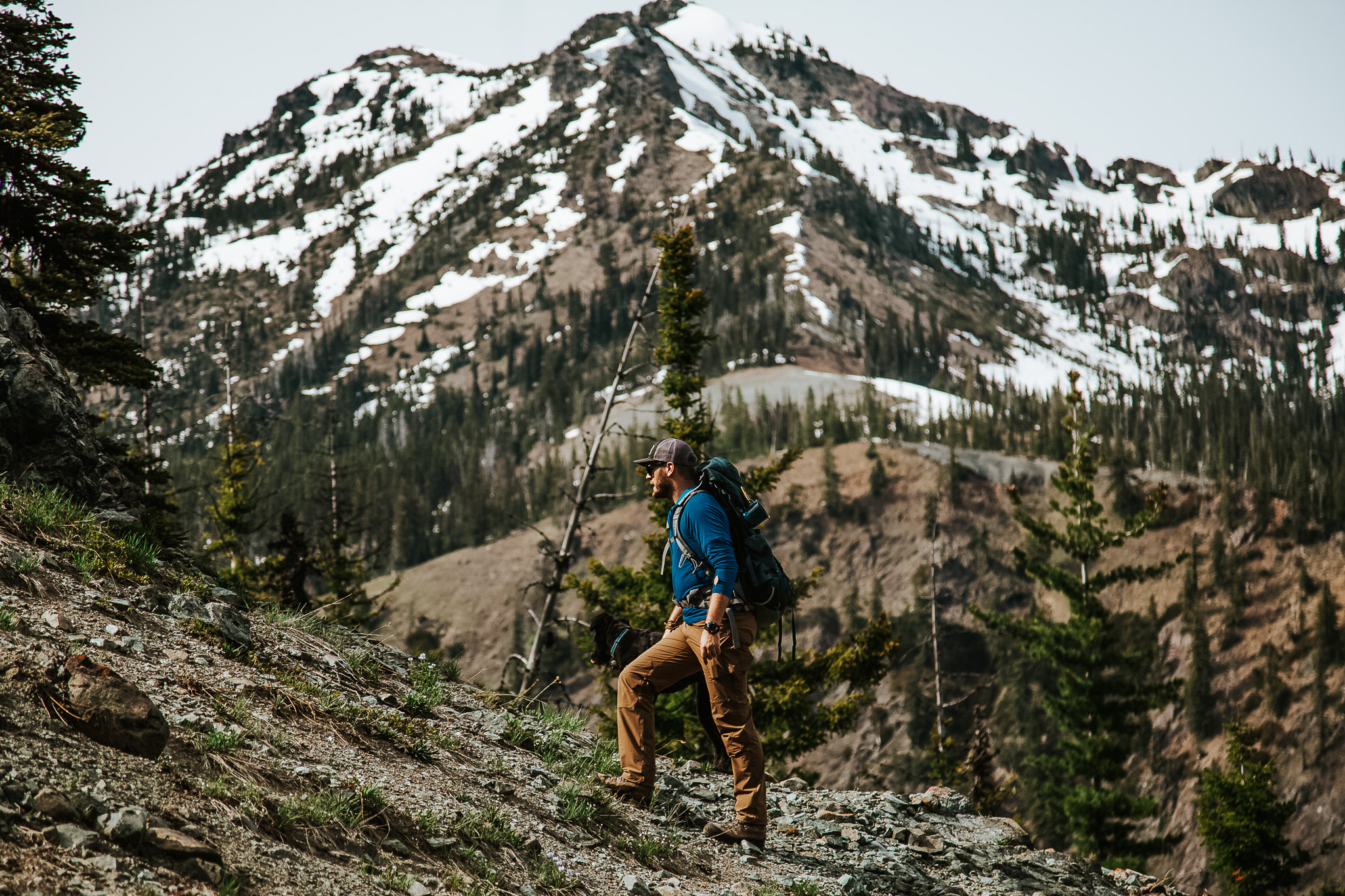 The weather in the Pacific Northwest is beautiful this time of year. Deep snow still covers the mountain peaks, but the temperatures in the valley are rising, making it nice and warm. It's the perfect blend of majestic, dramatic scenery and temperate comfort, and for me one of my most favourite times to get outdoors.
People are getting out of their winter funk and becoming more active; hitting the trails that had previously been inaccessible due to heavy snowfall, getting out their camping tents and hiking boots, and putting away their cold-weather gear to replace it with their lighter clothes.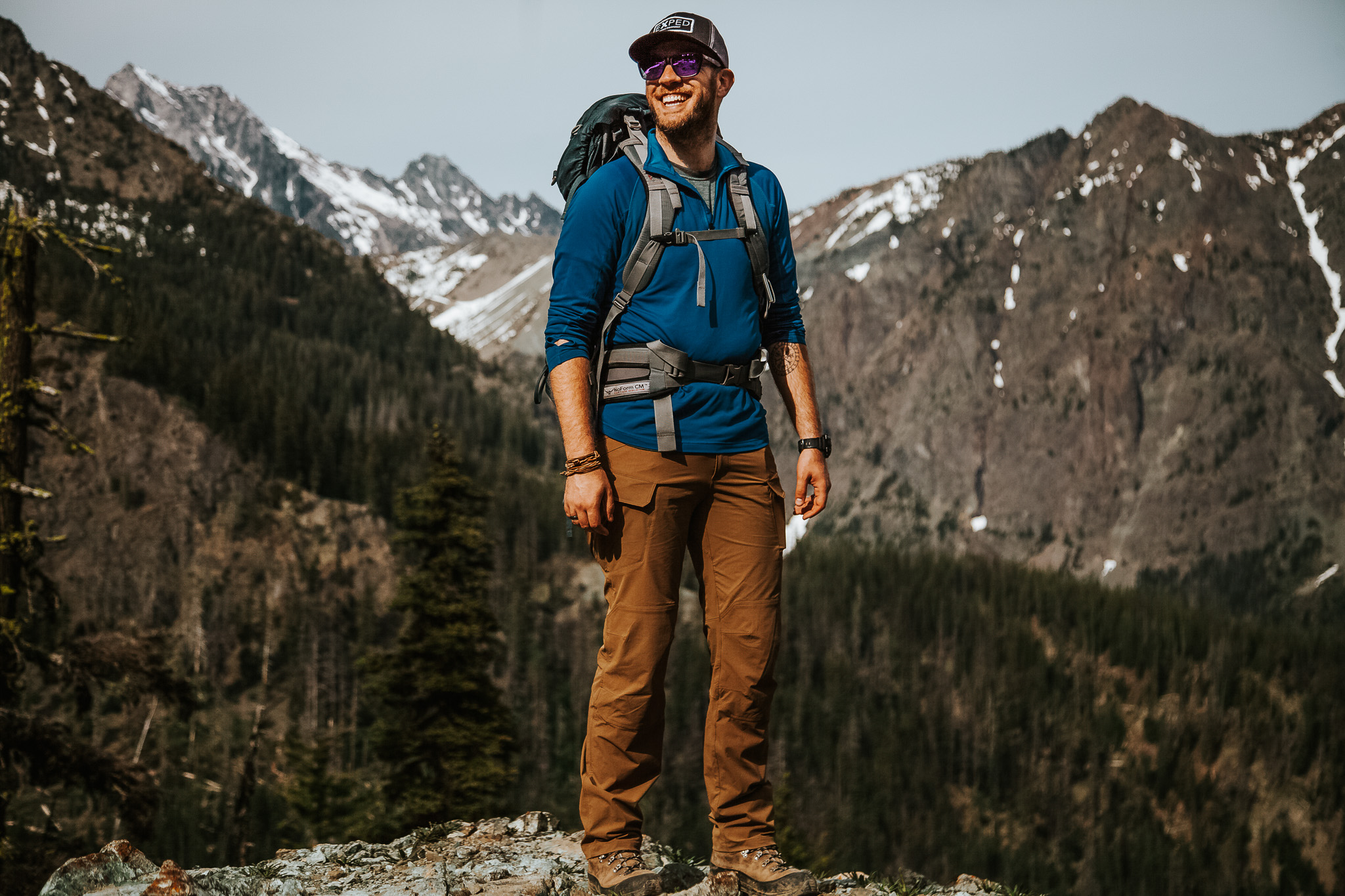 Last weekend I had to pack for a backpacking trip to the Enchantments - a small but craggy mountain range in west-central Washington state. While planning for this upcoming trip, I had seen that snow still waited for us in the higher elevations, but lower in the mountains were warm and sunny.
I needed something that would be versatile in these conditions, so I chose the Helikon-Tex Outdoor Tactical Pants that I received from Military 1st. These award-winning trousers (according to the Cool of the Wild Gear of the Year 2017) certainly exceeded my expectations and quickly became my favourite adventure trousers.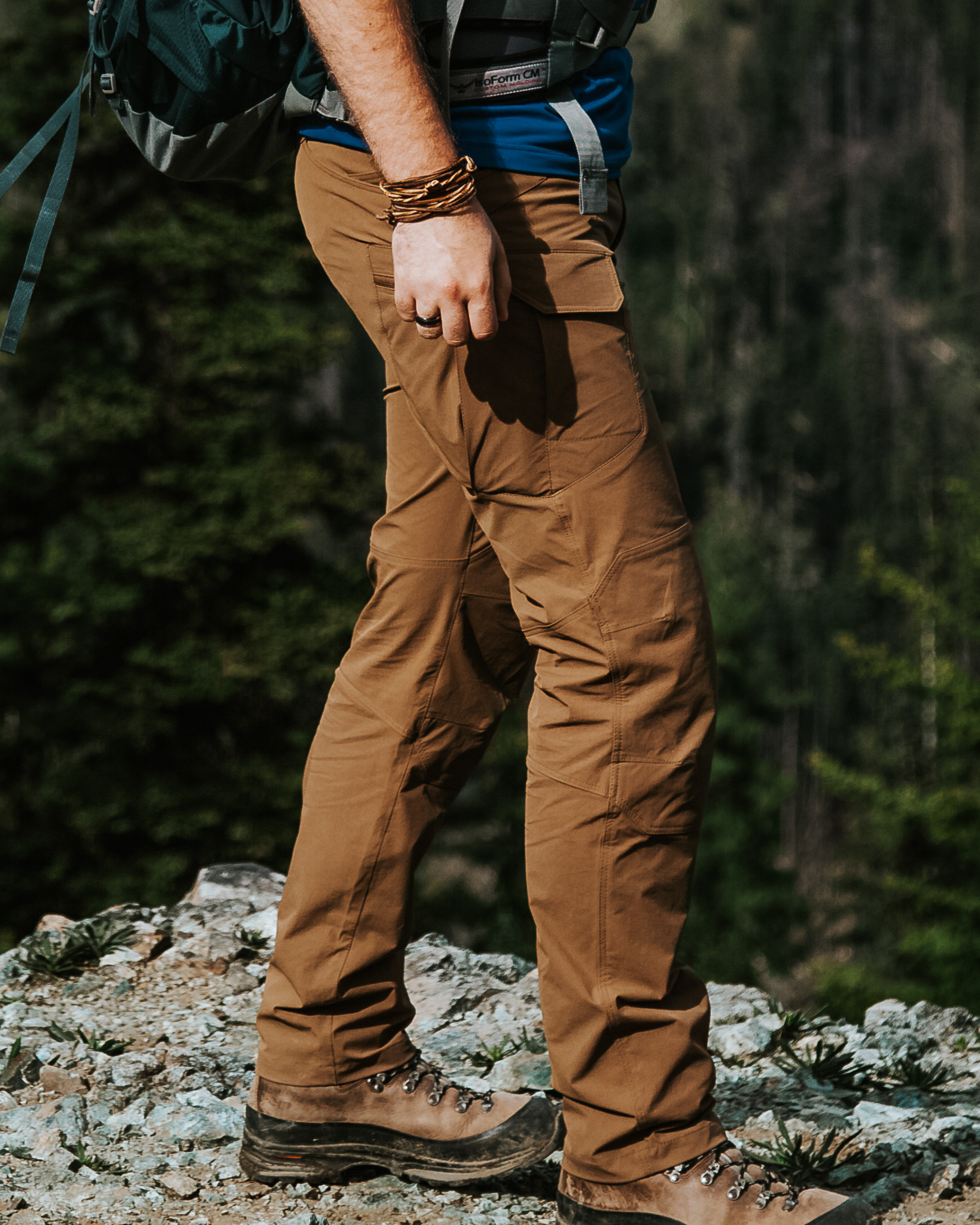 Super-stretchy and highly moisture-wicking material (made of 93% nylon and 7% Spandex with DuPont Teflon coating) make this an effective hiking trousers. While backpacking into the mountains, we were some of the first people to use this remote backcountry trail since winter came to this area and buried it in the snow.
The heavy amount of snowfall from this winter caused many downed trees to lay over the trail, causing us to have to climb over or duck under them to move forward. Straddling the large trunks was made easy and comfortable because of the stretchiness of the fabric, and the articulated cut and fit of the trousers prevented tightening of certain areas near the crotch and knees.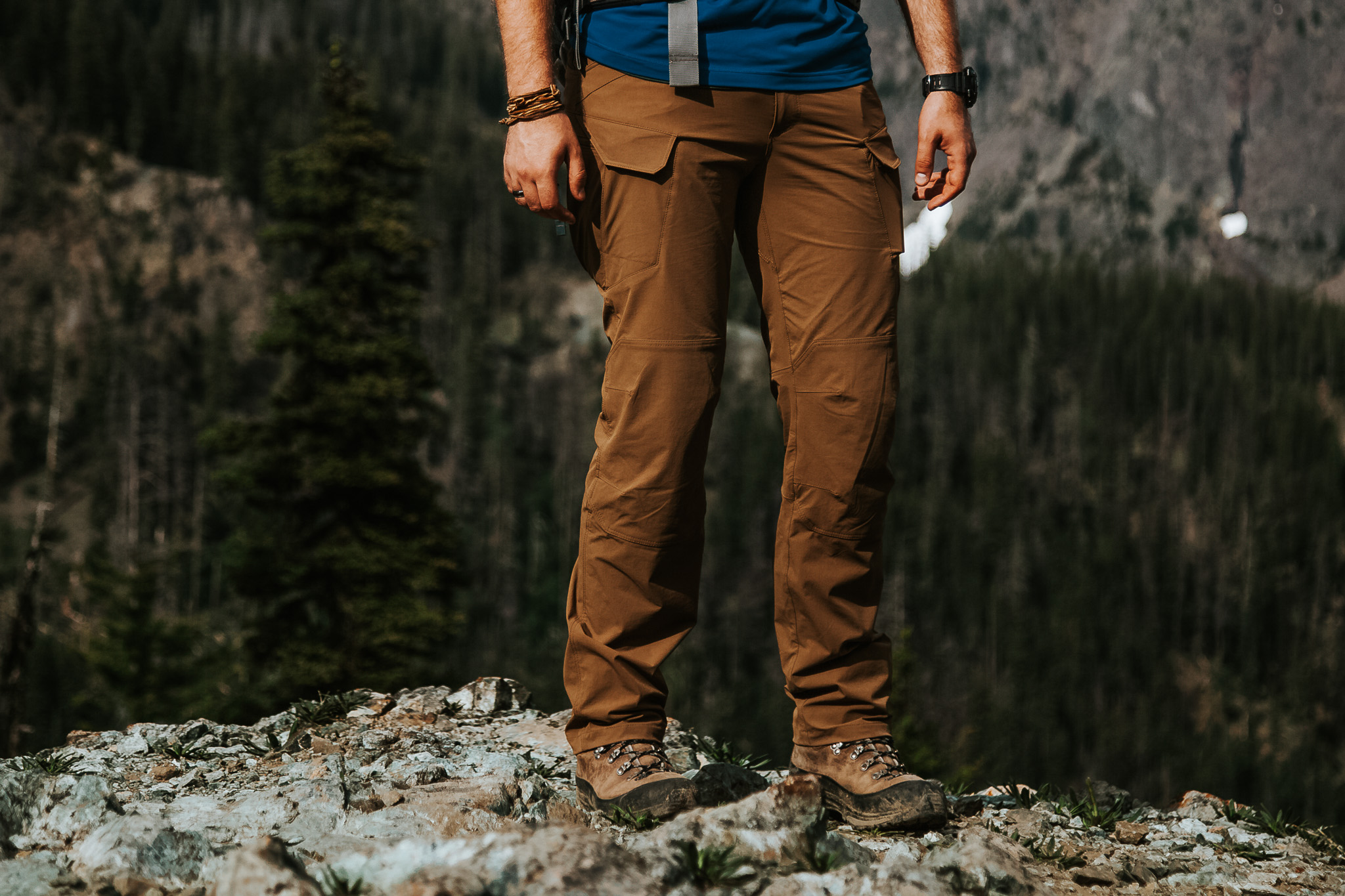 I was able to test the water-resistance of the fabric when I made a bit of a stumble into the water during a river crossing when a slight error in placing a step on a rock made me step into the calf-deep water. While my hiking socks and boots got wet, the water on the legs of my trousers simply rolled off, and they were dry within seconds. While these trousers are not waterproof, they performed extremely well in this situation!
Constructed with two mesh front-pockets, two slim pockets hidden within two wide mesh back pockets, two Velcro-flapped narrow thigh pockets (for knives, flashlights, or pistol magazines - or camera batteries for me), and two wide zippered mesh thigh pockets, these trousers are built to be functional.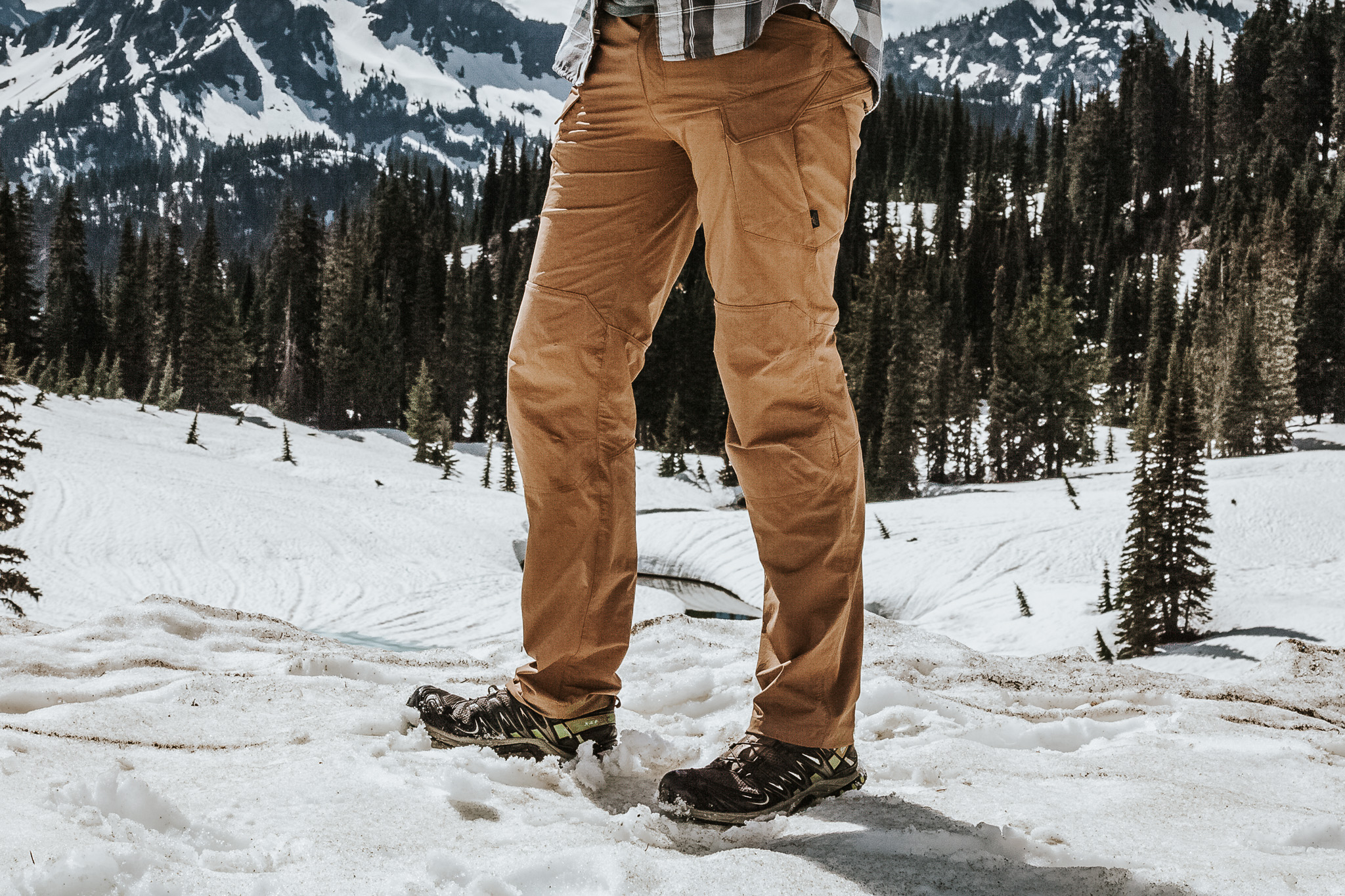 Even while using these pockets at their fullest potential, I still felt that the profile of this garment wasnít too bulky-looking, and didn't limit my movements. It had a slimmer, more athletic cut and a modern feel and were extremely lightweight. An elastic waistband and Velcro clasp ensures the perfect fit, but if the situation requires that I wear a belt, there are wide belt loops.
Of all of my hiking trousers, these have quickly become my favourite. Even though I brought a couple of other pairs of hiking trousers on my trip, I never took these off (please donít judge me!). After a wash and a dry, they were then were brought on my next 4-day hiking trip and were again the only ones that I wore. When I find something that I like, then thatís all I need. The stretchability, moisture-wicking, multi-pocketed Outdoor Tactical Pants by Helikon met my requirements exactly.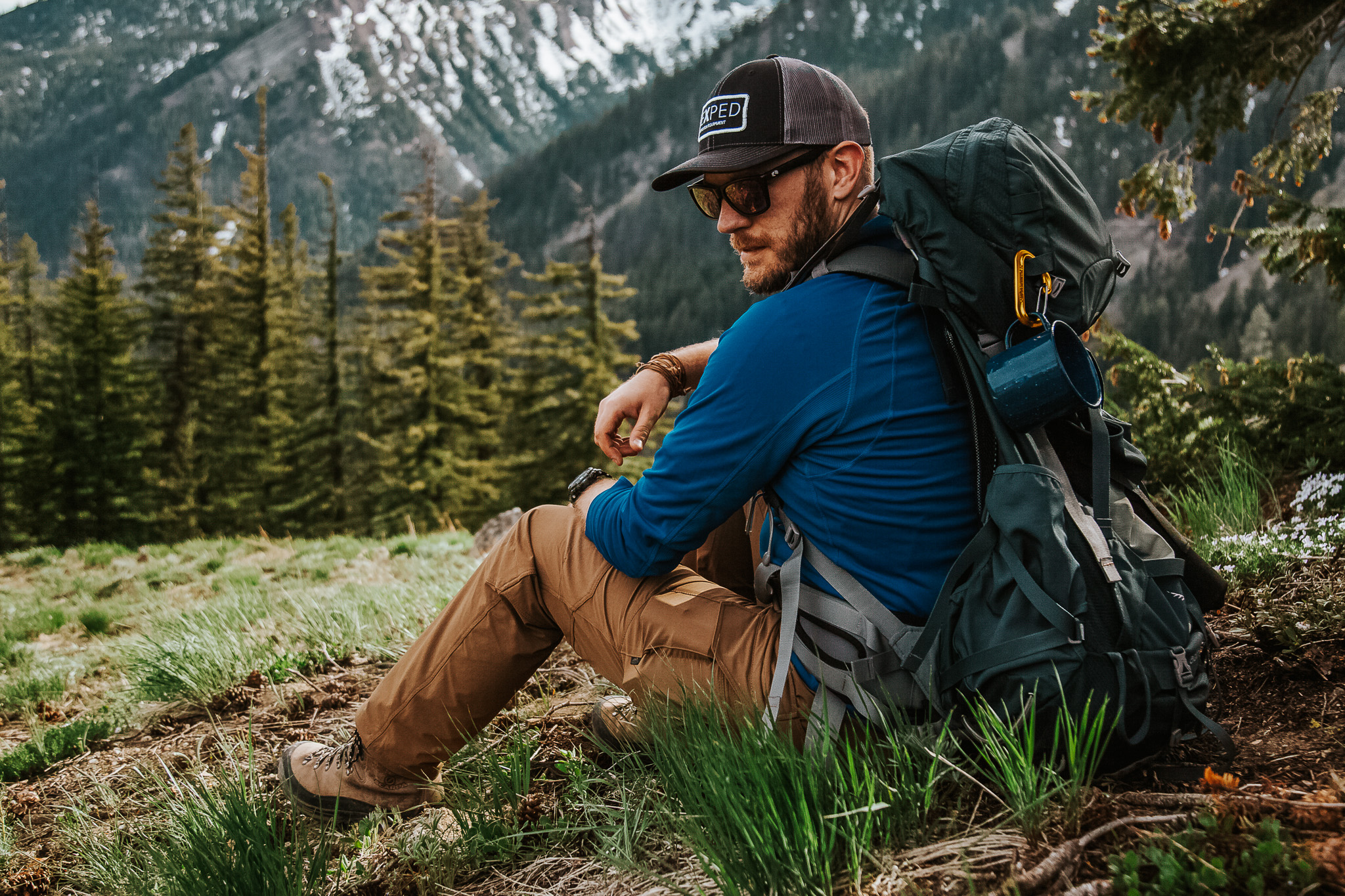 Comments
There are no comments for this post, be the first to leave a comment below.

Leave a Comment